Science from wall to wall - from proposal to publication
Aim
Managing scientific projects as well as project proposals and developing them towards successful science is a common task for scientists as well as practitioner. In this course different approaches will be introduced and discussed.
Content
Research does mean much more than identifying crucial research question, finding appropriate data, developing algorithms and deriving new findings. While this course will contain all mentioned issues it will beyond highlight the challenges for raising money for research, writing proposals, building up networks, writing papers and doing presentations. All topics will be introduced by the examples of currently running research projects.
General Course News and Updates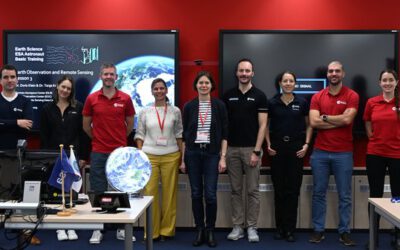 One of our EAGLE lecturer; Dr. Doris Klein, is not only teaching remote sensing to our international EAGLE students but also to future astronauts! Great to see that earth observation is also trained within other disciplines than our own specific remote sensing MSc....
read more