Soil and Vegetation RADAR analysis
Aim
The participants will get familiar with the methological skills and processing chain for the analysis of polarimetric synthetic aperture radar (PolSAR) and Polarimetric SAR Interferometry (PolInSAR) data.
Content
The module encompasses the following practical topics:
Processing of sentinel-1 radar SLC and GRD data for retrieving the biophysical parameters of different crop types and soil.

Processing of quad pol (full polarization) of RADARSAT2 satellite data and AIRSAR full polarimetric photogrammetric data acquired by airplane to get familiar with the decomposition concept.

Processing of Tandem-X bistatic mode to retrieve the forest height and biomass.
General Course News and Updates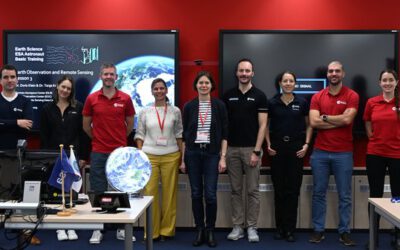 One of our EAGLE lecturer; Dr. Doris Klein, is not only teaching remote sensing to our international EAGLE students but also to future astronauts! Great to see that earth observation is also trained within other disciplines than our own specific remote sensing MSc....
read more