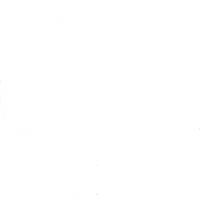 How to Apply
procedure, FAQ and submission
The first EAGLE semester starts each year in the Winter term (starting in October) and applications have to be submitted before the application deadline (May 15th, see counter on the right) of the respective year in order to be eligible to be considered for that year. Students are selected via a standardized aptitude assessment procedure that meets international criteria. After the application deadline passed, you will be invited for an interview (see FAQ).
Applications are due once a year and interviews will start soon after. The final acceptance letter will be send within approx. 4 weeks after the submission deadline including the official legal letter by the University as well as further instructions how to proceed. Rejection letters will be send out by the university at a later stage. The study programs starts each year in October and the winter term ends in February. You have to enroll in person beforehand.
The following documents need to be handed in (in english):
a cover letter stating your interest and motivation (approx. one page)
a CV including two references (no letter of recommendation is needed)
your B.Sc. or higher degree certificate incl. a list of all courses and grades (transcripts of records, if available final copy otherwise preliminary one (if you have no B.Sc. or M.Sc. yet, please see the FAQ )
at least 10 ECTS in remote sensing or spatial data analysis (please list them in your CV)
at least 5 ECTS in statistics, modeling, programming or remote sensing/GIS (please list them in your CV)
a B.Sc./M.Sc. within an English study program or a certificate of English language proficiency (at least: TOEFL: 72; IELTS: 6.0; HZB: 7; GER: B2 (Abiturniveau))
certificate of basic German language skills (A2, can be handed in one year after acceptance to the study program. The corresponding language course if offered by the university and is recommended anyways to gain a basic knowledge of German within the first year of EAGLE)
We will review all applications and if you are eligible to study in the EAGLE M.Sc. program you will be invited for an interview (in person or online) before a final decision ís made.
needed documents
letter of motivation
CV
B.Sc.certificate, incl. course grades
English language proficiency certificate
see main text for details
all documents need to be submitted as one (1) pdf via this submission form

application deadline (CEST) for winter term in: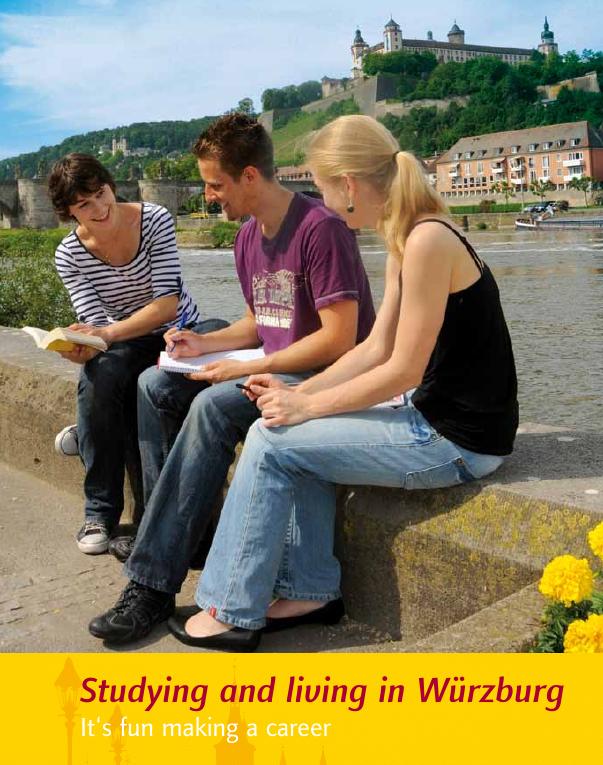 What is meant with "references"?
The sentence "a CV including two references (no letter of recommendation is needed)" means that you just have to add at the end of your CV the contact details of two people who are familiar with your scientific work. Please add their names, address, url, email and phone number.
Why do I have to submit my application as one pdf?
Receiving one pdf with all necessary information from one applicant will make sure, that no documents are lost in the process between application, university administration and interviews. Beside the fact that it is easier for us to handle one document per applicant, it is also a good exercise to learn how to merge files into one pdf, if you do not know yet how to achieve it.
How do I merge all my documents into one pdf?
Several software programs allow you to merge pdfs, a search on "how to merge pdf" using your favorite search engine will offer various options e.g. pdfjam a Linux software to manipulate pdf files (merge, split etc.)
What happens after I applied?
All applications submitted before the application deadline will be added in a database and checked for consistency. The university administration will check for general eligibility and if that check is passed, you will be invited for a 30min interview. The interview will be conducted in person or via telephone/skype and you ought to give a 10min presentation about a remote sensing or geoanalysis topic (e.g. your latest thesis related to that) which will be discussed and further questions will be asked. At the end you are welcome to ask questions yourself about the study program.
What should my presentation be about?
You are asked to give a 10min presentation about remote sensing or geoanalysis. We would like to encourage you not to present basics of remote sensing (what it is, how it works etc.) but rather focus on some remote sensing work you did yourself e.g. remote sensing application for a land cover classification within your BSc or a course.  Or a specific remote sensing applications you are especially interested in.
What happens after I had my interview?
After your interview has been reviewed and general eligibility by the university administration is confirmed, we will inform you about your acceptance. In case you are accepted to the EAGLE study program you will receive a formal letter of acceptance (Zulassungsbescheid) if you have a degree from within the European Union. If not the
International Office
of the University of Wuerzburg will guide you through the process and you will receive a formal letter through them. All accepted students will need to enroll personally until mid of October and bring all their original documents to the students office. All further necessary information will be send to you after acceptance through our listserv.
When are the courses actually starting?
The winter term usually starts in mid October and last until early February. The summer term starts in April and ends in July. The actual dates can be seen here:
https://www.km.bayern.de/studenten/studium-und-abschluesse/vorlesungen.html
Most EAGLE courses take place once a week within the winter/summer term just a few are offered as block courses (4-5 days in a row from 9am till 6pm) within or after the winter/summer term.
Contact us if you have any questions!
What kind of background is expected?
We designed this study program to suit various backgrounds such as geography, ecology or forestry. Applicants should have a good understanding or a high interest to work with spatial data especially remote sensing data sets for a specific application.
I do not have finished my B.Sc. yet. What shall I do?
if you are still working on your B.Sc. or higher degree but still want to apply to the EAGLE M.Sc. program please do so and indicate when you will submit your B.Sc. thesis. Having no B.Sc. certificate yet is not a problem and is assumed by the EAGLE program due to the earlier application deadline. Therefore, please submit your transcript of records and your thesis title and expected submission date together with the other required documents. This will be sufficient to the application.
Who are the EAGLE students?
the EAGLE students have a diverse background concerning their B.Sc. topic, their nationality or their experiences working in environmental sciences. Please read more about them and their current activities on their webpage:
http://students.eagle-science.org
How long does the M.Sc. take?
The M.Sc. program takes 2 years. In Germany a year consists of 2 semester, the winter (October to February) and summer (April to July) term. In between no regular courses are offered but either summer schools focusing on specific topics can be chosen or you can do internships or just holidays.
How much are the tuition fees?
The EAGLE M.Sc. program is part of the University of Würzburg where you have to be enrolled. The university tuition fees differ between years, but are roughly 100 EUR per semester, which adds up to approx. 200 EUR per year. These fees include reduced costs in the university cafeteria, free use of public transport etc. For more information
visit this webpage
.
How are the students selected?
All applications will be reviewed and students will be selected based on the grades and the individual interview. We aim to have a balanced ratio of nationality, gender and background. Students are selected via a standardized aptitude assessment procedure that meets international criteria. Bachelor degrees related to all fields of environmental science will provide for acceptance to the program, for example: geography, biology, hydrology, meteorology, environmental physics, environmental informatics, geoecology, landscape ecology, geography, science of forestry or agricultural science or an equivalent degree. Also related bachelor degrees in social sciences might be accepted if the person is skilled and motivated towards topics of applied remote sensing analysis for the environment which could be expressed in the motivation letter.
Do I need German language proficiency to take the courses?
German language is not required because all courses are taught in English. However, for everyday activities it is good to speak a little German. Moreover, you need to prove basic German language skills after 1 year. This is mandatory for all study programs at the University. The
Language Center (Sprachenzentrum)
offers German courses for the students.
Where do I find more details?
What are the opportunities for future career?
EAGLE relies not only on courses, but also offers the opportunity to gain practical experience via internships. Internships are possible within research organizations, NGOs or companies working in remote sensing. In this way, students can build up a scientific and professional network already during their studies. Moreover, science schools (or summer/winter schools) aim at integrating students in current developments in the rapidly changing scientific field of remote sensing research. Intensive external and internal courses allow for students to make direct contact with other scientists and practitioners and peers from other study programs and universities.
Are there any scholarship/grant/stipend opportunities?
EAGLE does not offer any scholarships, but as an international student, you have the opportunity to apply for educational grants at different institutions such as
DAAD
. Moreover, the
international office of the university of Würzburg
offers general information on living costs etc..
Do similar study programs exist in Germany?
similar study programs to the EAGLE M.Sc. are:
please let us know if we missed any and we are happy to include them.
Submit your Application
submit your application as one (1!) pdf
Recent News
Learn about EAGLE updates and general news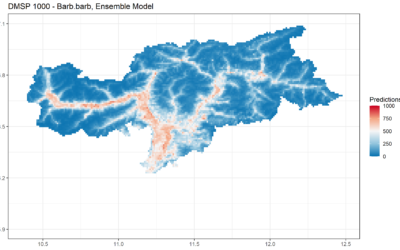 On Tuesday, October 31, 2023 at 12 a.m Joy-Giovanni Matabishi will present his Msc Thesis "Modelling Bat Distribution and Diversity with Artificial light as a Focal Predictor in South Tyrol" in the seminar room 3 in John-Skilton-Str. 4a/ground floor. Modelling Bat...