Exploration of Mineral Deposits
Aim
The students develop a basic understanding of modern methods in exploration for mineral deposits as well as for the criteria, which can be used to assess the economic viability of mineral occurrences.
Content
An overview is given of the principal geoscientific methods that can be used in the exploration for and exploitation of mineral deposits with a focus on the practical application in the various stages of exploration projects.
Coding
Coding examples and individual work will be covered
Software
Various software programs will be used, but mainly OpenSource software such as R.
Techniques
Different techniques will be introduced and practically applied.
Content
The content of scientific with regard to the audience will be discussed.
General Course News and Updates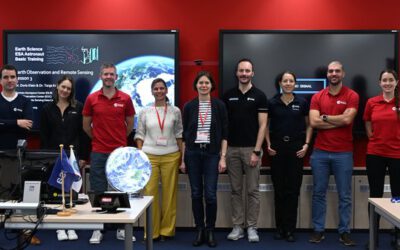 One of our EAGLE lecturer; Dr. Doris Klein, is not only teaching remote sensing to our international EAGLE students but also to future astronauts! Great to see that earth observation is also trained within other disciplines than our own specific remote sensing MSc....
read more