Spatio-temporal dynamics of urban systems
Aim
This module of the Urban Remote Sensing course aims to teach the practical workflow to analyze the spatiotemporal dynamics of urban systems employing state-of-the-art concepts and methods. Inter-city and intra-urban patterns based on single-date, multitemporal and time-series data will be detected and interpreted for cities located in different geographical contexts, to frame the diversity of urban configurations at different spatial scales. Research gaps and biases in the current operational frameworks to analyze urban systems will be discussed during the practical sessions. The OpenSource software R and QGIS will be employed during the practical module to focus on the analysis of (1) urban form (i.e., the spatial structure of cities), (2) the urban heat island effect, and (3) urban green infrastructure.
Coding
Coding examples and individual work will be covered
Software
Various software programs will be used, but mainly OpenSource software such as R.
Techniques
Different techniques will be introduced and practically applied.
Content
The content of scientific with regard to the audience will be discussed.
General Course News and Updates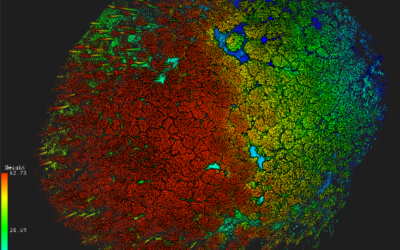 On Tuesday 20th of December at 12am we will have various presentations MSc defense by Kevin Yomi on "Evaluation wildfire activity in conflict-affected areas using earth observation and panel regression models: a case study of Borno State, Nigera, from 2003-2020"   In...
read more